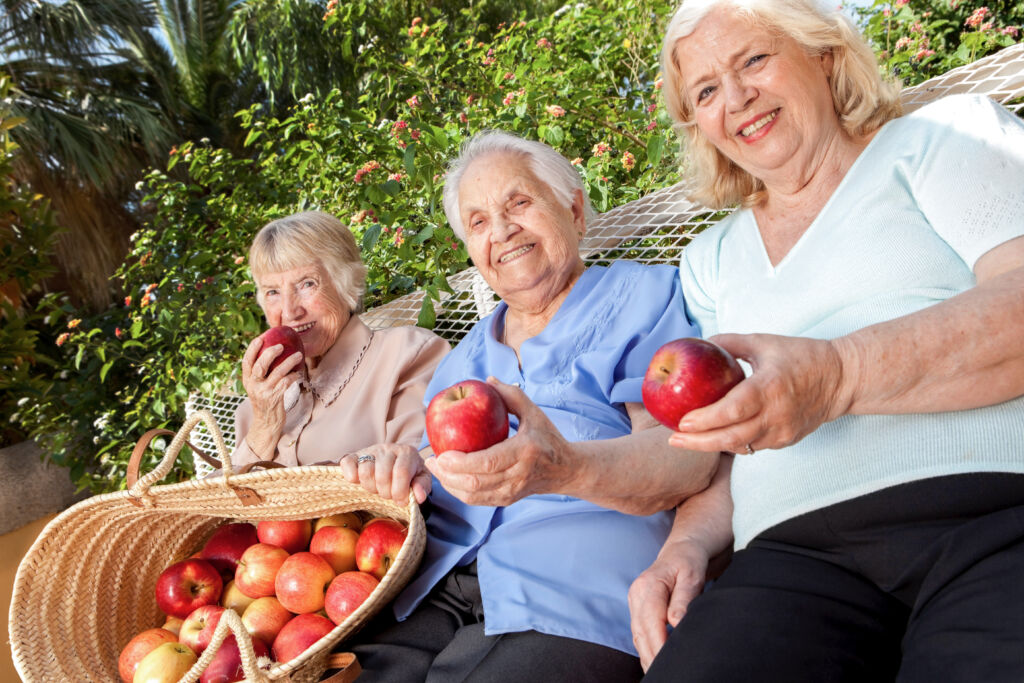 Families often enjoy the slower pace of life that accompanies the fall season. This year, while a lot is different, much remains the same. The days are growing shorter, the leaves are changing colors and apple-picking season is in full swing.
At The Courtyard at Bellevue, located at 1600 Hoffman Road, Bellevue, WI, our residents to relish this time of year — socializing with friends, visiting with family members on the patio and dining on hearty, delicious fall meals.
Health and safety protocols — such as face coverings, social distancing, daily healthcare monitoring, deep cleaning and disinfecting and controlled access — have been adopted as the "new norm" and, quite happily, don't seem to get in the way of residents enjoying life and having a good time.
Live Life a la Mode!
Residents here at The Courtyard do what makes them happy while our dedicated team takes care of the rest! Family members have peace of mind knowing that their mom, dad or other loved one is receiving the care and attention necessary to promote their overall wellbeing.
Our assisted living and memory care residents enjoy companionship and fun (from a safe distance!) through:
Restaurant-style dining with friends and neighbors seated six feet apart
Group exercise classes with residents spaced at a safe distance
Outdoor, socially distanced garden patio visits with friend and family
Personal interaction with our friendly (and masked), caring staff
Engaging programs
Virtual family visits via Zoom, Skype and FaceTime (with tech assistance, if needed!)
Tour this Fall and Receive an Apple Pie on Us!
If you are considering a move to senior living for yourself or a loved one, the best way to sample the lifestyle is to visit and take a virtual or in-person tour, either way, you'll get the flavor of The Courtyard!
A tour offers an insider's glimpse into the full, daily lives of our residents, introduces you to some of the team members and lets you learn more about what services and amenities may be a good fit for your unique circumstance.
Contact Patty at 920-939-5139 or PBelongia@matthewseniorliving.com to discuss your needs and schedule a virtual or in-person tour. To help you remember just how good life is at The Courtyard, you'll receive a complimentary apple pie for taking a tour!
How sweet is that?